During the project
Collecting and processing research data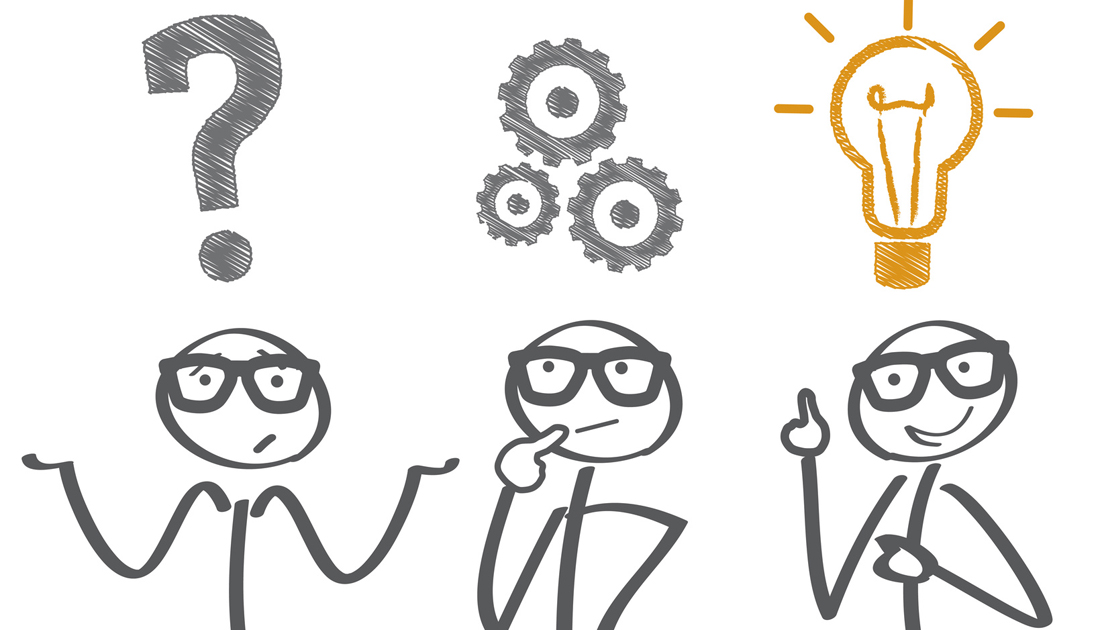 Data collection comprises the gathering, generation, or collection of primary data that provides the basis of the research process. Supplementing this primary data with descriptive information (metadata) yields structured, transparent research data.
The requirements for collecting research data vary considerably across disciplines.
Practical support for digital data collection - e.g. electronic laboratory books - is a subject-specific or project-specific task. If you have specific questions regarding the collection of research data, please get in touch with the relevant contact person.
Storing and saving data
To store your primary and processed data, the IT Service Centre offers all researchers and research groups the option of hiring more storage space in addition to the standard storage space provided by the university. An overview of these offers can be found via the IT Service Centre's intranet (log in with your university username) under "services"/"file services". This service comprises saving your data and storing it depending on the package you select.
If you want to store your research data in a relevant repository, please get in touch with us for advice. If no suitable external repository is available, the University of Bayreuth offers a server for digital objects (DO@UBT). You can save your data and enter the relevant descriptive information (metadata). Please contact Dr. Thomas Martin for additional information on accessing and configuring the system.
Electronic Laboratory Notebooks (ELNs)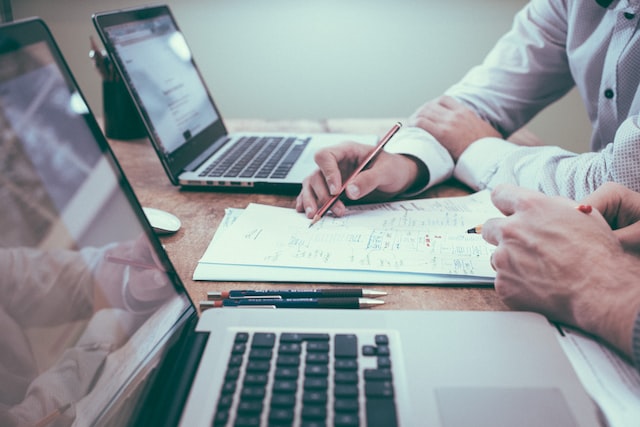 Photo by Scott Graham
In the period of active research data management during a project, laboratory notebooks are an important element for researchers in their everyday research work; this is where all experimental data and evidence (should) end up. Even when research data is becoming available more and more primarily in digital form, essential information is still printed out and glued into paper-based lab notebooks or referred to as non-persistent file paths on a digital storage medium.
In this regard, ELNs are more than just an alternative to paper-based lab notebooks; they can help to foster prolific research work with their functionalities.




Common ELNs are software products that cover at least the following functions:

​Creation
Mobile application via a web browser
Attachment of files in different formats (audio, image and video files, primary/raw data, links, etc.)
Creation of texts, tables and sketches
Notes function
Creation of templates
Preservation of evidence (setting time stamps, electronic signatures, audit trail)
Administration
Modularity/adaptability to the requirements of individual workgroups
Advanced search functions (title, full text, tags, filters, etc.)
Rights management with role-based access rights
Support of research management (calendar functions, inventories, etc.)
Data storage
Data storage "on-site" locally at the respective organisation to ensure a best possible data protection
Interfaces for data import and export in various formats
Exit strategies: project data or person (groups) data need to be exportable
Storage period up to 10 years
To get an overview of the numerous electronic lab books, the ELN Finder provided by ZB MED - Information Center for Life Sciences and technically implemented by the University and Stata Library (ULB) Darmstadt can be consulted.
Although there cannot be a "one-fits-all" solution for electronic laboratory notebooks due to the high diversity of research areas, the University of Bayreuth has begun to rely on a modular application with the local instance of the ELN SciNote@UBT, which can be adapted to the needs of the users in the best possible way and expanded accordingly.
We would be pleased, if you give SciNote@UBT a try and look forward to your suggestions and questions!
​​
Metadata: describing your data
Metadata - or "data about data" - is structured information that provides a closer description of the data present. While format-specific metadata (also known as technical metadata) provide information on the file type, file size, and date of origin, descriptive metadata contain information on the content of the data, which helps to discover the data and to reuse and cite the data.
In order to exchange and reuse metadata from various sources, standardized schemes such as Dublin Core or the DataCite Metadata Scheme have emerged. The Dublin Core Metadata Element Set contains 15 core elements that can be used to describe your data. Examples of core elements include:
| | |
| --- | --- |
| creator | person or organization responsible for the data |
| date | date or time frame in data life cycle |
| description | description or summary of content |
| format | file format |
| identifier | unambiguous identification of the data |
| title | title of data or data set |
While Dublin Core and the DataCite Metadata Scheme represent generally valid, cross-disciplinary metadata standards, discipline-specific metadata standards observe subject-related requirements.
An overview of existing standards:
Our advice during the project
FDM@UBT, a cooperation of the Research Support Office, the University Library, and the IT Service Centre, is pleased to offer:
information on ways to integrate project-specific IT systems for collecting data / data storage in the research data management infrastructure
information on metadata and metadata standards


UBT's local instance of the ELN SciNote@UBT